Coral Springs AC Services - Residential AC Service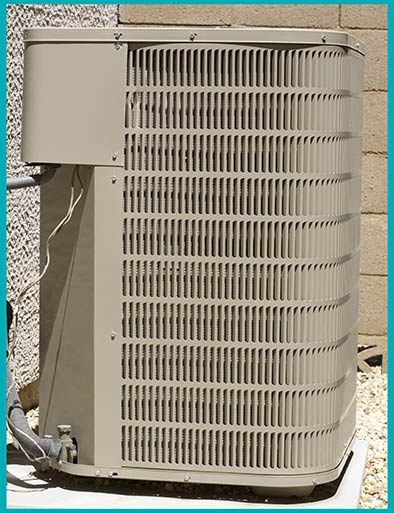 No place in the world is quite as comfortable as your home. It's a place where you can de-stress after a hectic day at work or relax during the day off. And be it small or large, everybody loves their homes equally. But what if this very place turns into a hot, uncomfortable hell in a matter of minutes? Just turn off your air conditioner for one night and you will know what we are talking about. In the sweltering hot months of Coral Springs, FL, surviving without an air conditioner is unimaginable. And to ensure that your AC survives the summer, you need to rely on a service company like Coral Springs AC Services. From the smallest of condos to apartments to duplexes, our experts have provided quality residential AC services to all types of properties in the city. Right from new AC installation to routine maintenance, you can call us on 954-266-8762 to get a wide range of residential services at pocket-friendly prices.
WHY DO YOU NEED A PROFESSIONAL?
With the advent of the information age, most people rely on the World Wide Web to not only find an air conditioner for their house but also ways to install it. While it is laudable to be self-reliant, some things that are best left to the experts. An air conditioner is not a simple home appliance but a very complex machine that must be selected and installed carefully for maximum benefit. Our experts, having spent years on the field, know the ins and outs of these machines and can tell you which one would be best for your property based on factors such as room size, sun absorption, ventilation, etc. More importantly, since the installation of the system is essential for its performance, the process must be carried out only by experts like us.
Here's why you should hire a professional:
Improper installation leads to a host of issues such as bad ventilation, inefficient air conditioner, hefty energy bills and fast deterioration of the unit. Our experts will help you avoid these things with a professional-level installation.
Call it a paradox but contacting a professional can actually save you money in the long run as it eliminates the need for frequent repairs or the possibility of component malfunction.
It's not about buying the best-rated AC or the one that worked for a friend of yours. Instead, it's about choosing a unit that best fits your requirements and only a professional can ascertain that by examining your property and helping you arrive at the right decision.
You need Coral Springs AC Services:
An air conditioner is a valuable investment and one from which you expect decent returns. Therefore, it's only wise to choose the best experts to look after it. Coral Springs AC Services is the brand that has been trusted by thousands of homeowners over the years and stands out for its quality workmanship, fast response times, reliable solutions and economical prices.
YOU CAN COUNT ON US FOR:
Advice: Having trouble finding the right air conditioner? Don't worry, we will examine your property and help you select the unit that's best for you.
Installation: We carry out professional-grade installation complete with thorough checks to ensure optimum operation.
Repair: Whatever may be the trouble, our professionals will get to the problem and fix it in a jiffy.
AC care: Don't want to shell out hard-earned money on frequent repairs? Opt for our economical maintenance plans and keep your AC in top condition.
Emergency assistance: Suffered a 4 am breakdown or facing cooling issues on a public holiday? We are always available for help and are popular for our prompt emergency response.
Air quality improvement: Worried about the air freshness in your house? Call us now and our experts will examine the IAQ. To reduce contamination, we offer a range of solution such as duct cleaning, purifier installation, filter replacement, etc.
Call us now on 954-266-8762 for quality residential AC service in Coral Springs, FL area!