Coral Springs AC Services - New AC Installation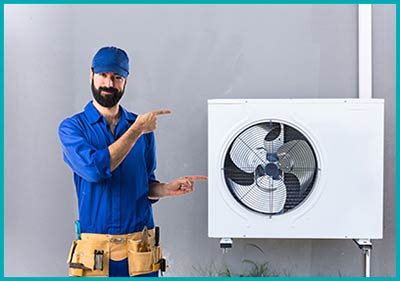 An AC is by no means a small investment and it could easily take several days of planning to zero in on the right size and type of unit for your property. But all the hard work and money could literally go down the drain if you select the wrong guy to install the unit at your premises. Why? An air conditioner that is not fitted properly will never work at its optimum efficiency and could result in hefty power bills. Furthermore, the extra load that it might have to endure due to bad fitting would lead to frequent breakdowns and a premature failure. Conversely, hire the right people and you will never run into recurring issues with your AC. In fact, the unit will function to its full potential and may even exceed its life cycle. It's safe to assume that you will choose the latter sort of technicians for your AC and that's why Coral Springs AC Services is the best service partner for you in Coral Springs, FL area. Call us on 954-266-8762 to get the air conditioner installed, the right way.
A PROVS. AN AMATEUR: WHAT'S THE DIFFERENCE?
Many customers have asked us why, despite choosing the best brand, their ACs just won't function effectively. The answer lies in its installation. Even the best models can fail if the installation process is not carried out correctly. Here are some of the mistakes amateur technicians always make:
Suggesting the wrong size: If the AC is either way to cool or not effective at all, it's bad news. Amateur technicians make this common mistake all the time and the customers pay a heavy price for it. The size of an air conditioner matters a great deal; however, not everyone can get it right.
Improper wiring: Proper wiring is an important part of the installation process which many technicians ignore, leaving the wires running all over the place. This can not only have an impact on the efficiency of your unit but could even lead to serious incidents such as electrocution.
Inadequate insulation: Local technicians don't even take things like insulation or ventilation into consideration and overlook key factors like gaps, openings, and crevices. Professionals ensure that the place is adequately insulated and sealed for the air conditioner to run at its optimum potential.
No proper set up: For the installation process to be completely fail-proof, one must go over every tiny detail. Even a loose bolt or an ill-fitted component can cause your unit to shake and fasten the depreciation process. Only professionals double check every detail to ensure that everything is in the right order.
WHAT WE DO?
Replacing an old AC:
Is your old AC not as effective as it used to be? Rope in Coral Springs AC Services for a replacement service today. We will send our team of experts that will examine your property thoroughly, check the ductwork, ventilation, room dynamics, sun exposure, size of the room among other things to zero in on the perfect brand and unit and carry out its installation.
Installation in a new construction:
The installation process for a newly-constructed property is always trickier as it involves extensive planning right from preparing a blueprint to charting out the ductwork to laying out the wires to the final installation. Our experts will design a step-by-step plan to carry out the installation in the most efficient manner possible. And with our experience, we can easily meet all types of demands, be it setting up a centralized air-conditioning unit or installing a ductless split.
Looking to get a new AC installed? Hire Coral Springs, FL's most trusted professionals to ensure a proper and thorough job. Call us now on 954-266-8762!