About Us Coral Springs AC Services - Coral Springs, FL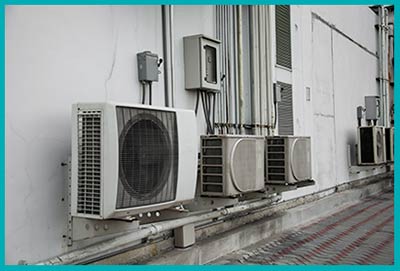 Success never comes overnight, but takes years of hard work, diligence, and persistence to achieve and maintain. It was the pursuit to become the best in the service industry that kept our noses to the grindstone and helped us create a par excellence firm that is now synonymous with quality and reliability. Today, Coral Springs AC Services has affirmed its position as the number one AC service firm with a huge client base and workshops all over the region. They say a company is only as good as the people it keeps. We couldn't agree more. Our success is the result of the hard work of its dedicated employees, especially its world-class team of hard-working technicians that is available 24x7 to deliver exemplary services to the local community in Coral Springs, FL area. Our handpicked staff is prompt, readily available, and up-to-date with the latest brands and technology. Supported with top-of-the-line equipment, we are truly unbeatable in the field! With one call to 954-266-8762, you'll get access to our world-class services.
WHAT YOU NEED TO KNOW:
The past:
We were not always an AC service giant with an extensive customer base. Almost 20 years ago, we began our operation with a small team of professionals and a tiny shop at the corner of a street. It was our passion and dedication that helped us rise and grow into a huge multi-service company that we are today.
The present:
Today, we are one of the best AC service firms catering to the local community with a talented pool of technicians, top-grade infrastructure, workshops all across the city, and a satisfied list of clients ranging from local residents to large-scale industries.
The future:
Stagnation is a word that does not exist in our industry and that is perhaps the reason why we never stopped evolving even after 20 years of being in the business. Our relentless hunger to improve drives us and will continue to motivate us in the future to stay at the top.
MEET OUR TEAM:
A business can have strong objectives, quality infrastructure, and ambitious roadmap, but all that's not enough to guarantee success. The most crucial piece of the puzzle is a strong and happy workforce. Coral Springs AC Services owes all its success to its talented and dedicated workforce that works relentlessly to provide the highest standards of services to our customers. When it comes to our technicians, we only hire the crème de la crème and make sure that every single one of our employee has a strong educational background as well as all the necessary training certifications. Remember, every technician with our logo on their uniform is a highly-trained professional who is capable enough to handle all your AC-related issues.
YOUR TRUSTED AC PARTNER:
With our over two decades of experience, testimonies from countless customers, and a proven team of technicians, our company has left all its competitors behind. And surprisingly, despite the scale at which we work, we give every customer maximum personal attention they deserve and ensure complete integrity as well as transparency from start to finish.
Has your AC not been working properly? Do you want a brand-new HVAC system for your workplace? Wondering what to do it your AC goes bust in the middle of the night? Coral Springs AC Services is the solution to all your troubles. Reach out to us anytime on 954-266-8762 for services in Coral Springs, FL area that you can rely upon!