Coral Springs AC Services - AC Maintenance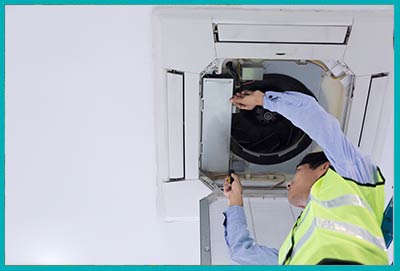 We all make calculated decisions in life to ensure that everything stays nice and orderly. Right from getting our car serviced before the due date to getting a health check-up done every quarter – maintenance is an important part of life. However, when it comes to the air conditioner, most people take the maintenance part for granted and end up neglecting its health. Why is it bad? ACs often run into operational discrepancies if the absence of routine maintenance. Most people actually lose their air conditioners much earlier than expected due to lack of routine checkups. Sadly, we do not even realize that the cost of maintaining an air conditioner is only about a fraction of the amount we'd shell out on repairs. Plus, who wants to the run the risk of a sudden breakdown, especially in the scorching summers of Coral Springs, FL. We're sure you don't and that's why Coral Springs AC Services is the right choice for you. An AC service firm with solid experience of over two decades, we offer highly lucrative maintenance plans to residential and commercial clients and help keep their air conditioners in perfect condition.
Reach out to us on 954-266-8762 to find the right plan for your needs!
CHOOSE THE RIGHT COMPANY TO WORK WITH:
The most frustrating part of choosing a wrong maintenance plan is when your air conditioner bails on you in the middle of a sizzling summer day or worse, right before you go to bed. But the need for frequent repairs arises when you offer the job to an inefficient company.
Here's how you should select the best maintenance partner:
If a company offers you only fixed maintenance plans, look the other way because it's not a very cost-friendly choice. Every property has a different setup and demands a customized maintenance plan.
Get the cost calculation done:
Most customers end up paying almost the entire cost of the air conditioner for just one maintenance plan. Obviously it's not a very wise decision. Always get maintenance plans from a professional firm which will tell you the cost upfront and discuss ways to cut the likeliness for needless repairs.
Customers are every company's living and breathing advertisements, so what better way to choose a firm than based on its reviews. If the firm is ranked well in terms of promptness, meeting the deadlines, quality work, etc. the choice becomes really easy.
A new firm around the block may be able to offer you a really cheap deal but will never be able to ensure the quality that stalwarts can offer. To be able to deliver the perfect results, a firm has to put in years and years of work, just like Coral Springs AC Services has.
Our maintenance process:
Phase 1: Tune up:
ACs are used day and night and could get quite overworked. Under our maintenance contracts, we clean out your air filters, drain pipes, lubricate parts, etc. We also conduct trail runs to weed out any operational issues and fix them on the spot.
Phase 2:System rejuvenation
Every unit is made up of several components which may fail over the ACs life cycle. Typically, a routine tune-up might be enough to fix the problems, but sometimes these parts could go completely bust. Our maintenance experts look out for the components that are about to die and replace them with brand-new ones so that your ACs regular operation does not get impacted.
Phase 3: Inspection
After the required replacements and tune-ups, our experts carry out trial runs to assess and measure the machine's performance. We check whether all the components are working normally and test various parts such as the fan, compressor, filters, etc.
Keep your AC in top shape all through the year with our quality maintenance service in Coral Springs, FL area. Call us now on 954-266-8762